diamondgrind-floor-preparation
Ideal Flooring Options for Breweries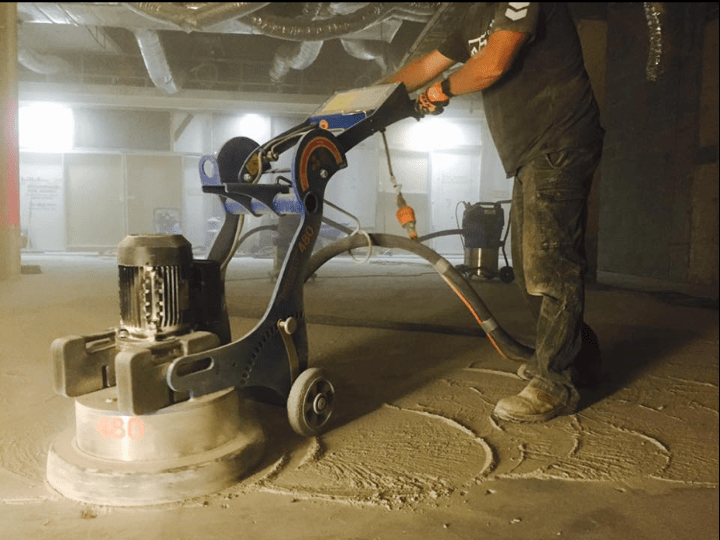 Breweries of the past may have been spaces reserved for craft beer makers and experts, but now, they are prime destinations for beer enthusiasts and holiday makers to test new creations – and with more visitors comes a greater responsibility for health and safety matters, starting with flooring.
The right flooring prevents slips, trips, and hygiene problems resulting from bacteria, but it's not just a safety issue – it's also a matter of abiding by strict regulations. It's a legal requirement that all breweries have flooring that complies with strict sanitation mandates.
Read on to find out more about flooring options for breweries and how a smart flooring decision could save you time and money.
What makes a good brewery floor?
Brewery floors need to be capable of outlasting a range of strenuous conditions, including heavy loads, intensive foot traffic, and spillage of various liquids. Left untreated, they may absorb alcohol, release concrete dust, or end up badly damaged and ultimately unsafe. With this in mind, here's a breakdown of the most important characteristics for a quality brewery flooring solution.
Stability
Safety is always a primary concern – and given that the average brewery gets plenty of foot traffic, it's important to invest in a floor that won't leave visitors prone to slipping and falling. The ideal flooring material should be suitable for wet and dry conditions.
Full coverage
Gaps and cracks in flooring can lead to significant problems for breweries, both in terms of health and safety and product quality. In fact, this is such a serious concern that strict rules and regulations have been implemented governing brewery flooring.
Moisture, acid, and chemical resistance
Craft beer creation involves mixing ingredients such as heated sugar solutions and various acids. Some of these ingredients are capable of eroding various flooring materials, leaving breweries open to sanitisation problems. By investing in tough, antimicrobial floor coating, brewery owners can avoid this problem altogether.
Temperature resistance
The process of creating craft beer involves heating ingredients to temperatures of up to 120 degrees Celsius, temperatures which would likely cause the average floor to crack or fail. It takes a special type of flooring material to resist such high temperatures.
Popular brewery floor options
Epoxy
Epoxy is popular for its strength, low shrinkage, and excellent adhesion. It is also resistant to chemicals and solvents and capable of insulating against electricity. However, some alternatives like urethane are more resistant to high temperatures, a crucial part of the brewing process.
Urethane
Known for its excellent resistance to water and chemicals, urethane is commonly used as a coating or sealant for wooden and plastic surfaces.
Methyl Methacrylate
Widely used as a shatter-proof replacement for glass, methyl methacrylate is a popular choice in settings where there is a high likelihood of objects dropping or spilling. It is also transparent, resistant to most chemicals, and surprisingly strong; however, it is not suitable for DIY jobs, as it can damage the skin, the eyes, and the mucous membranes.
Looking for a flooring option that works for your brewery and stands your business in good stead for the future? The team at Diamond Grind is here to help you find and install the perfect solution so that you can get back to business. We offer a range of industrial, commercial and residential flooring services, including the preparation and application of epoxy flooring and polished concrete solutions. When you're ready to get started, fill out the contact form on our website, call 1300614731 or email us at info@diamondgrind.com.au.