diamondgrind-floor-preparation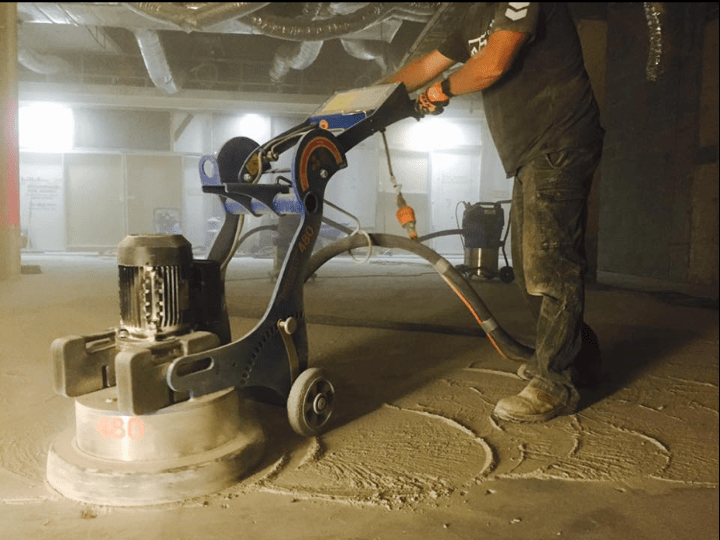 The walk-in freezer is the heart of every foodservice operation. Yes, you read that right – it's more important than proper management, well-trained waiters, and even the chefs themselves. Almost any of these issues is easily fixable, but there's no way around a mismanaged freezer.
Of course, hygiene is the most important facet of these below-zero rooms. The New South Wales Food Authority can shut your restaurant down almost as quickly as your customers can tuck into their meals.
The problem is, most flooring materials get harder and harder to clean as time passes. If you want to avoid serving mediocre meals or having problems with the authorities, all of this can be solved with epoxy flooring.
The Diamond Grind team has over 20 years of experience installing freezer floors Sydney businesses love. Epoxy resins are our specialty, providing a unique blend of convenience, aesthetics and hygiene. In today's blog post, we'll explore the most common freezer-related issues, as well as how proper flooring can make them all go away.
Why Are Freezer Floors So Important?
Superficially, freezers are just facilities where food and other perishable goods are stored. However, there's much more to them than just plain storage. Unlike cool rooms, a walk-in freezer sees much more activity on a daily basis. Of course, your all-important food is stored there, and as new inventory arrives on a daily basis, there's always someone taking food out.
As a result, temperature in these freezers is constantly fluctuating, along with the overall hygiene level. It can take just a single day for bacteria and mould to start spreading, no matter how careful you are. That's why quality commercial flooring is the glue that keeps not just the freezer but the entire business together.
Over the last couple of years, we've seen a drastic rise in health and safety violations. Faulty flooring is, in fact, the leading cause of most infractions and hazards, such as:
Presence of stains
Unwanted odours stemming from produce
Moisture or mould underneath flooring mats
Microbes from the kitchen area being spread via foot soles
Uneven insulation due to cracks and feathering
Businesses deal with these issues on a daily basis, and the longer you leave your freezer floor unattended, the more difficult things become. Diamond Grind can put an end to this and help you restore satisfactory hygiene levels.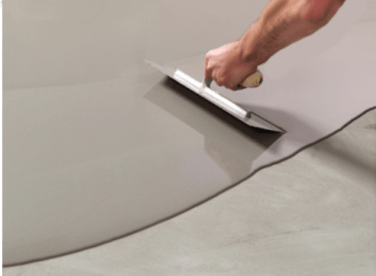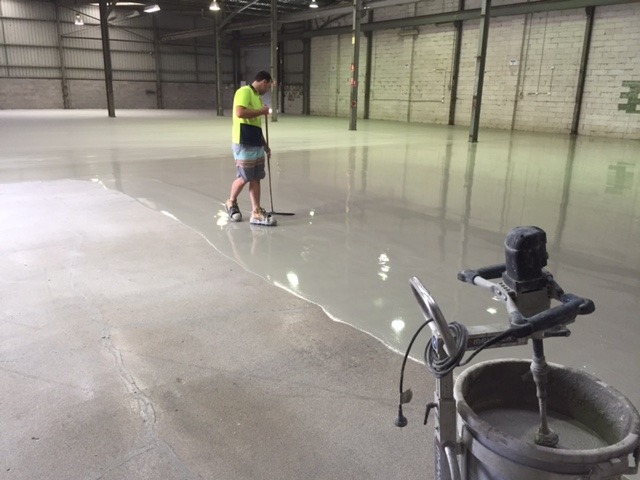 Scheduling & Inspection
What separates our flooring experts from the rest is the fact that all our services are 100% bespoke. First, you can call Diamond Grind and tell us a bit about the problems your cafe or restaurant is facing. This is an obligation-free consultation – we won't charge you a cent!
Any information is useful to us as it helps us prepare and think about potential solutions. Once we're done with our little chat, it's time to schedule an inspection. Our inspection process involves:
Surveying the entire freezer area
Analysing the quality and the material of your current flooring
Diagnosing any structural issues, such as uneven ground, cracks or any substances that might have penetrated the concrete
Providing suggestions, solutions and fixed
Preparing your order and coming up with a price
Wherever you are in the wider Sydney area, our team will arrive at your address and inspect everything personally. After we're done, we'll sit down and suggest the best way to upgrade your freezer flooring. Our epoxy resins come from a variety of globally recognised brands, so you can also choose things such as colour, finish, texture, and much more. It's a bespoke experience, through and through.
Floor Preparation for Sydney Freezer Floors
Before we upgrade your food storage facilities, we need to make sure the concrete surface is fit to hold our epoxy coating. The technology we use is a mix of vacuum grinding and shot blasting. Combining these two techniques removes any sort of excess debris on the floor, whether it's the actual concrete or the remnants of a previous layer of coating.
Floor preparation is a very important step when installing freezer floors in Sydney. It might not seem that crucial, but any materials between two flooring layers can result in air pockets, which are fertile ground for microbe growth. Fortunately, just a few passes with our grinders is enough to make sure the floor is smooth and devoid of any materials. Then, after we apply the coating, you can look forward to taking all the hard work out of the freezer cleaning process.
The Benefits of Having an Epoxy Freezer Floor
Despite the aesthetic appeal of polished concrete, epoxy resin coatings are a much better solution for commercial purposes. With freezers in particular, convenience and efficiency are a priority. That's why both the installation and the materials are tailor-made for your Sydney business. Once Diamond Grind is done with your freezer, you can expect the following.
NSW Food Authority will love them. Whenever there's an inspection coming, you won't have to worry about food residue being lodged under the panels. Since our preparation and installation combo leaves no space under the coatings, you'll be ready to pass even the most thorough checkup with flying colours.
Chemicals won't be a problem. Effective cleaning requires the use of industry-grade cleaning solutions. With Diamond Grind freezer floors, you won't have to worry about any acid or solvent eating into the coating. Epoxy resins are completely resistant to these liquids, which means you'll be able to clean as often as you need or want to.
No unnecessary downtime. A big reason why many business owners hesitate to change their freezer floors is the potential downtime. Our experts know how important time is, so we've developed a coating system that takes no more than a day to complete. It will just be a minor annoyance in exchange for years of proper hygiene.
Easy as pie to clean. Your new freezer floor won't suffer from constant stains or food sticking to it. The surface is made to be so smooth that you can redirect everything towards the opening of the drain with just a hose.
Are you tired of worrying about impending inspections? Call Diamond Grind for a freezer floor change and you'll never have to worry about the issue ever again. Our experts will make your old freezer seem like it was installed this arvo!