diamondgrind-floor-preparation
If you've never heard of epoxy flooring before, you're not alone – but you're about to be enlightened (and maybe tempted to dive into a new renovation project). Not just a tradie's instant go-to, epoxy flooring Newcastle is a perfect long-term flooring solution for homeowners, business owners, and property moguls in the area. The thing is, it's quite the undertaking to commit to a flooring overhaul in your home or business property, so before you do, it would be in your best interest to take in as much information as possible about the process and the results from people who truly know the ins and outs of flooring. Ready to learn all you need to know about epoxy flooring Newcastle? Read on to find out how it works and why it has become such a popular flooring option.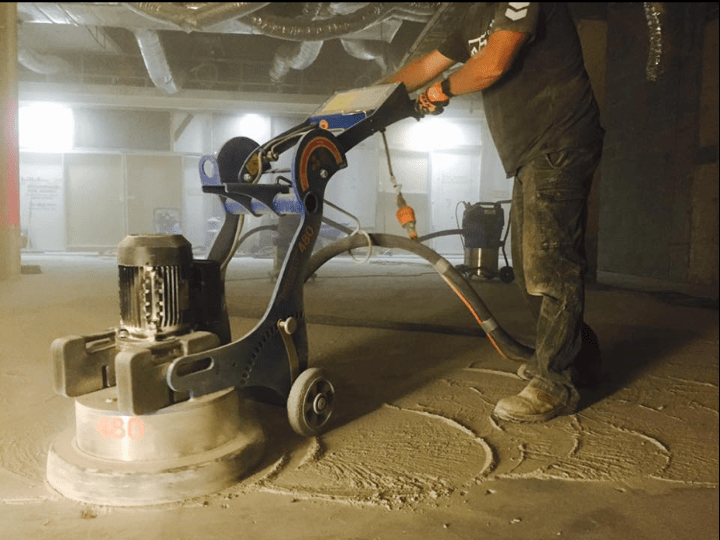 What is epoxy flooring made of?
Typically, epoxy flooring is made up of a mixture of two substances – epoxy resin with either water or solvent. Together, these two substances form the perfect consistency for the tough, durable flooring that owners and occupiers have come to love. If you prefer, you can even have the resin applied in its 100% solid epoxy form, or as a pre-tinted or metallic coating, but note that these options are often more technically difficult than the former and require professional installation.
Where can you use epoxy flooring?
Owing to its super safe non-slip finish, epoxy flooring has its applications in almost any type of public space you could think of, and there's always room for more. The range of commercial and residential applications commonly includes industrial, corporate, and sterile spaces; for example, the floors of factories, offices, bathrooms and hospitals. If you're picturing boring white or grey floors, you'll be pleased to know that your style and colour options are almost unlimited with epoxy flooring, making it a natural fit for residential spaces and businesses as well. As the ideal answer to the ask for "professional, stable" flooring, epoxy is bound to suit your business needs – and more importantly, your health and safety requirements. There's a reason why it makes such a common appearance in retirement homes and childcare centres, and you can be sure that anyone who is prone to slipping or falling will appreciate the change. If you have more questions about what goes into epoxy flooring or how it could work in your business or home, our epoxy flooring Newcastle team of experts are here to provide answers!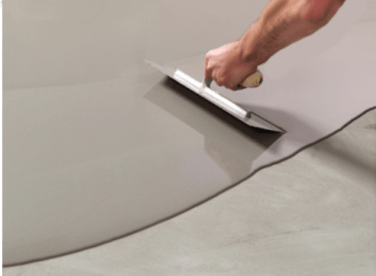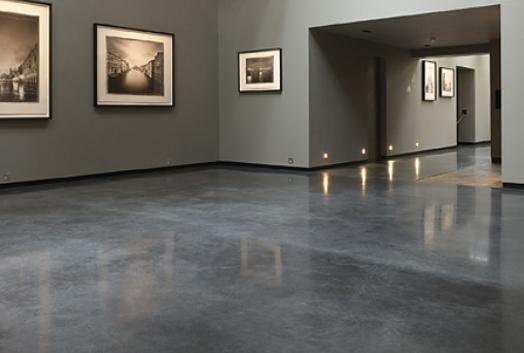 What are some advantages of epoxy flooring Newcastle?
There are a number of major benefits to installing epoxy flooring in your home or business, and you don't have to be a tradie to appreciate them! First, its chemical compound composition gives epoxy flooring the strength to withstand shock, heat, and collisions with heavy objects, all of which is particularly important in industrial spaces. Epoxy can withstand up to 10,000 pounds of pressure per square inch, making it the ultimate contender for any industrial safety threat you can throw at it. Another benefit of strong flooring is that it doesn't wear out or break down at the same rate as other materials, making epoxy one of the best options available for those who want a lasting investment. With an average lifespan of 10 to 20 years, it beats worn carpets and chipped tiles by a long way, and also eliminates all of the hassle that comes with the removal process.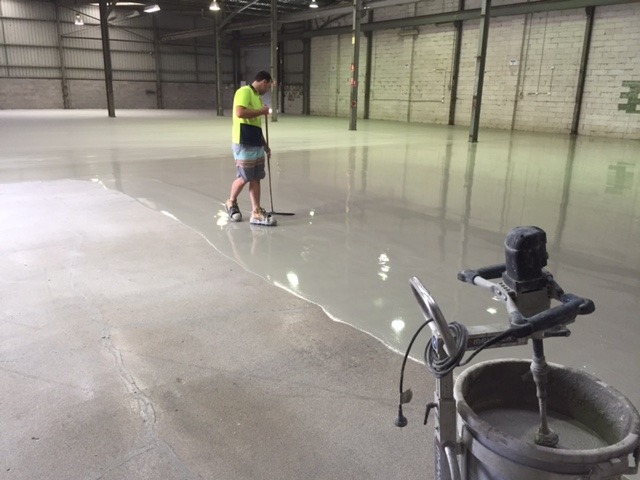 How to install epoxy flooring Newcastle
Installing epoxy is a great idea for anyone who likes the idea of a long-term investment, as long as you don't try to do it yourself – because this is one project that was NOT meant for DIY. If you want to install epoxy properly and avoid exposing yourself to harmful chemicals and fumes, the only real option is to hire a professional. In fact, unless you have been certified in this process and are truly confident that you know what you're doing, you'll be better off staying out of the way altogether, as otherwise you could be leaving yourself open to respiratory issues. If there's one thing better than the satisfaction of a DIY job, it's the knowledge that your epoxy flooring has been installed properly and safely and poses no threat to you, your installer, or your family after the fact. It's kind of a no-brainer.
Contact the epoxy flooring Newcastle specialists today
Getting epoxy installed in your home, office, or industrial workspace is easy since the only thing you need is a professional who can do it for you! Our epoxy flooring Newcastle team will take care of everything on your behalf, and by the time we're done, you'll be left with the best epoxy flooring in Newcastle, guaranteed! All you have to do is give us a call or send an inquiry today.