diamondgrind-floor-preparation
Polished Concrete Restoration Sydney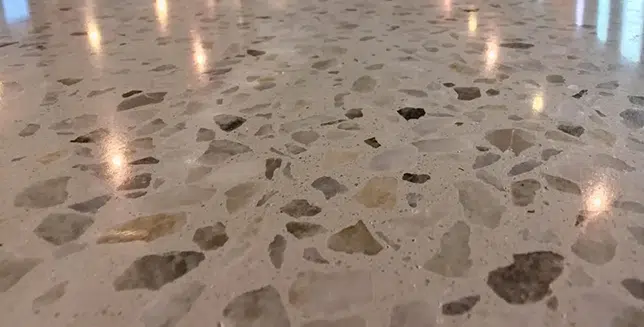 Over time, cracks and damages can occur on your flooring, and there are a myriad of reasons why this happens. Sometimes the main cause for deterioration are changes in temperature, chemical exposure, while sometimes the explanation behind the damage might be heavy equipment. 
No matter what is causing these problems, we will be there to provide assistance that will make your flooring look good again. You will always have a peace of mind knowing that we can provide professional polished concrete restoration.
We know how to solve any problem and provide a restoration that will ensure long-lasting results. Since we have modern equipment and perform professional preparation, you can be sure that our technicians will polish and apply protective coatings that will enhance the appeal of your flooring and improve its functionality.
Restoration of Different Types of Polished Concrete
First and the most common damage are above-mentioned cracks. If left unresolved, this problem can escalate and become more costly and more extensive. Because of that, we suggest you give us a call as soon as this issue emerges.
Other problems you can have with your polished concrete flooring are dents. They typically occur when something is dropped on the surface from overhead, and if not fixed on time they can expand into larger holes. They are common in warehouses and other commercial properties with heavy loads or traffic, and luckily, we know the best ways to repair them. 
As a result of a weakened slab, a spalling concrete might occur. It usually starts as a cosmetic problem, but if left unresolved, structural damages can arise. Whatever the problem is, you can relax since you have a team of well-versed technicians who know how to handle everything and return your polished concrete to its old glory.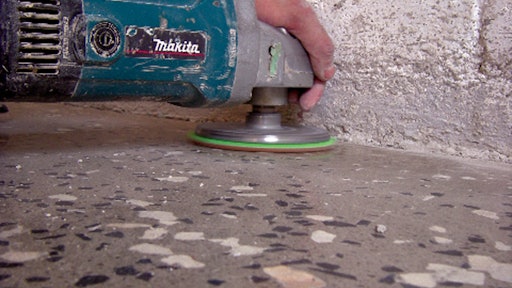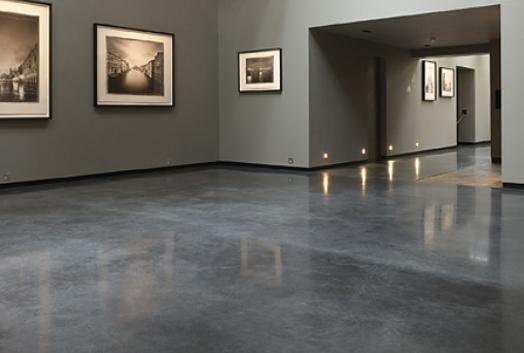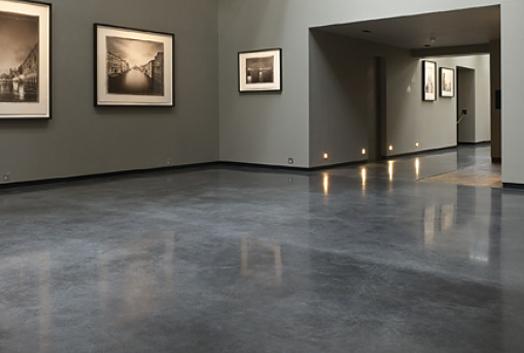 Swift and Well-Planned Restoration
After diagnosing the problem, our specialists will work together to find the best solutions. You can be sure that we will tailor our service to fit your needs perfectly, so no matter if you have a limited budget or other special requests, feel free to share that with us, and we will suggest the best options.
Before starting the work, our team will thoroughly explain to you every stage of the process, and provide an estimate of how long the entire job will last, so you will know exactly when you can get back to your work or other daily activities. We use high-quality equipment that allows us to finish any type of job with minimum fuss. 
Repairing is not the only service that we provide. You can count on us to make your polished concrete look amazing with different types of finishes, glossy or semi-glossy, for example. In case you want to avoid the polished concrete restoration, we suggest you consider professional maintenance that we offer before any damages appear.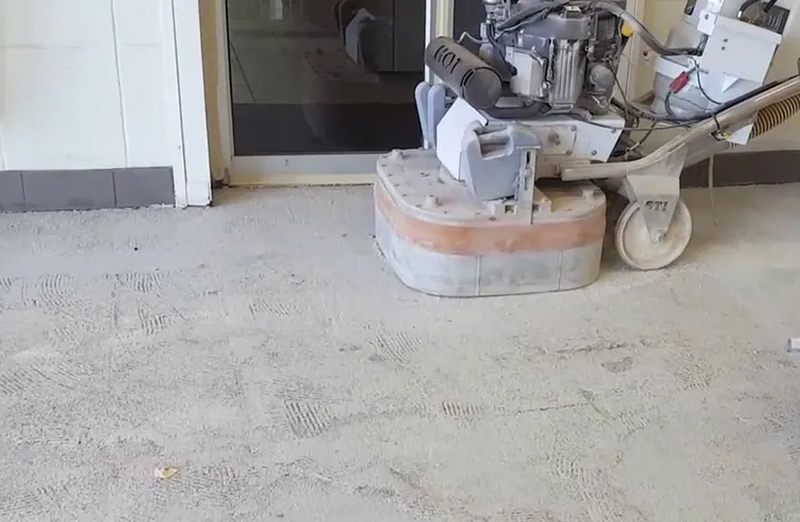 Contact Leading Polished Concrete Restoration Experts in Sydney
There is no need to accept average solutions when you can get professional assistance provided by our team of experienced technicians. We are looking forward to resolving all your polished concrete issues with our first-class restoration that is tailored to your needs.
From commercial properties to residential ones, we have been installing, maintaining and restoring polished concrete surfaces of different sizes, so don't hesitate to give us a call even today. 
Our customer support will gladly answer all your questions and share information about polished concrete restoration that we provide all over Sydney. Fill out the contact form on our website, or give us a call at any time and we will be there to make all your polished concrete issues a thing of the past.