diamondgrind-floor-preparation
The Best Floor Coatings for Winery Floors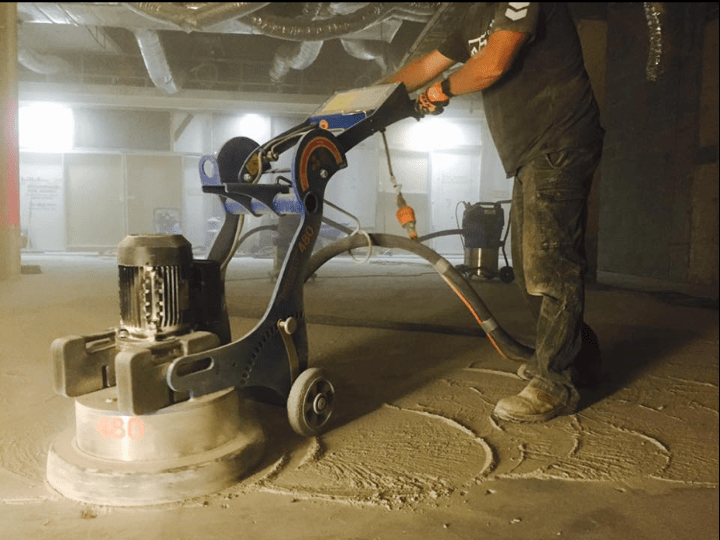 Every building you have ever been to has been created from the ground up, and yet, floor coatings can easily become an afterthought when you're busy thinking about where you're going to store all of your wine.
The thing is, winery floors demand a special type of floor coating if they are to keep the contents in peak condition – and with so many options to choose from, the decision isn't always an easy one.
Ready to decide and get your project underway? Read on for details on some of the most popular floor coatings for winery floors – and when you're ready, contact our team on XX for assistance with your installation project.
What makes a good floor coating for a winery?
The most important consideration for winery floors is bacteria – more specifically, how it can be avoided – and it all starts with the right material. Keep these traits front of mind when choosing a floor coating and you can't go wrong!
Sturdy
As public spaces, wineries can expect a fairly high volume of foot traffic on a good day. For this reason, sturdiness is one of the most important traits to look for in an ideal winery floor coating.
Grout-free
Wineries are prone to spills, stains, and even breakages, and grout is notoriously difficult to clean. Its rough texture makes it the perfect consistency to cling to dirt, which can quickly become problematic in an environment where bacteria is unwelcome.
Low-maintenance
If winery floors are not well maintained, it leaves room for wild yeast and bacteria to breed, so don't make your life harder with the wrong flooring material. Ideally, your winery floor should be easy to clean daily so that it doesn't become a major chore.
Popular floor coatings for winery floors
Stone
At first glance, the word "stone" might conjure images of boring greys and rough textures, but this is not the case – in fact, there are many different types of stone to choose from, all of which are known for their durability and luxurious style. Some of the most popular options include marble, granite, slate, and sandstone.
Cork
Cork flooring has been a classic winery option for many years, and for a number of good reasons. Not only is it a great way to keep your winery looking natural, but its sustainability and durability are also beneficial to the world outside. Plus, cork has been proven to repel insects and keep moisture under control, protecting your best bottles from their biggest adversaries.
Wood
If you think of your winery flooring as a long-term investment, wood could be the perfect solution. Durability and easy cleaning are amongst the many perks of working with wood, especially when it is not installed directly onto concrete. While it may be an expensive option upfront, the low-maintenance nature of wood makes it very cost-effective.
Tile
Tile has many qualities in common with stone – for instance, it is hardy, easy to clean, and scratch-resistant. The added benefit that sets tile apart is the ability to create intricate designs and add to the aesthetic value of your winery. However, it's worth noting that using grout may leave your winery open to bacteria-related problems in the future, so think twice about this before you commit.
Resin
Of course, we've saved the best for last! Epoxy coatings come with plenty of upsides, starting with a seamless, low-maintenance application process. They are also stain- and bacteria-resistant, non-slip, and hardy enough to outlast your best red wine. What's not to love?
Ready to invest in a high-quality resin floor for your winery? Click here to find out more about our resin flooring options, or call our team on XX. We'd love to hear from you!