diamondgrind-floor-preparation
Floor Preparation & Concrete Grinding Camden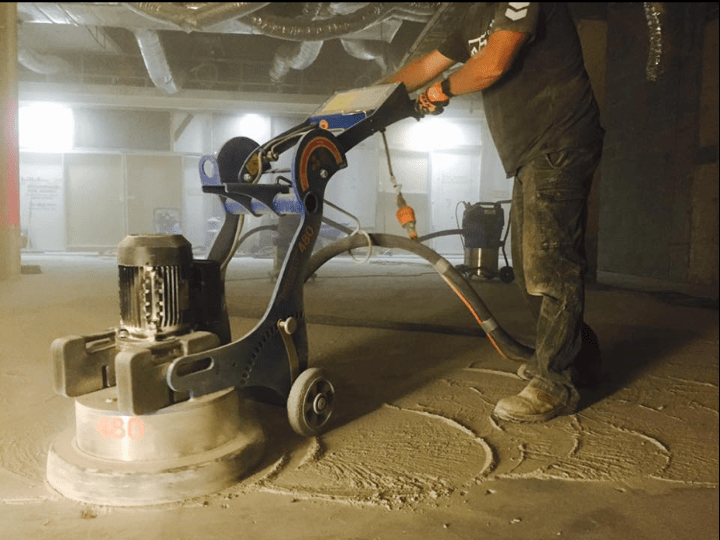 Floor Preparation Camden
Preparing concrete surfaces is the first step before the installation of different types of flooring. Removing the layers of the old floor and a clean, debris-free level surface ensures the first-class result that will satisfy even the most demanding clients. Because of that, it is important to ensure that floor preparation is conducted by a team of skilled and experienced technicians, such as ours.
We are proud to say that our team specialises in the commercial and residential floor covering, removal and surface preparation. Among many modern tools and equipment, our staff employs the latest vacuum-assisted grinding and shot blasting preparation systems to efficiently remove epoxies, membranes, glues and paint. The usage of high-quality materials and the best practices allow us to stay one step ahead of our competitors.
Diamond Grind has been providing this type of service for more than twenty years, and we are proud to say that we have never compromised on the quality of floor preparation and installation that we deliver. One more thing that motivates us is the fact that our customers highly recommend our services to other people. We guarantee that our team of specialists will prove their worth and turn you into one of our many satisfied customers.
Grinding and Shot Blasting 
For concrete grinding, we use high-quality abrasive tools in combination with diamond attachment on rough concrete surfaces. That allows us to reveal smooth finishes which makes floor installation easier and ensures that its durability. Tiles, epoxy, vinyl or any other type of flooring will not attach properly if the surface is not well prepared, and that is why we suggest you give us a call and let our experienced staff take care of everything.
Since concrete is the ultimate flooring for industrial premises, our grinding is an excellent choice for warehouses and similar properties. There is wet and dry grinding, and no matter which one you choose, we guarantee the first-class service.
You can also count on us to provide professional shot blasting, but we suggest you let our specialists suggest which option will be better for the flooring system since each method has different advantages.
Floor Levelling
Uneven concrete floors may cause trouble to many people. Concrete floor slabs poured over a large area often have a little unevenness on close inspection. This is a result of moving and laying an extremely wet and heavy material in a relatively short space of time, but this problem can easily be solved with a self-levelling overlay. However, the only way to ensure that your surface is perfectly levelled is to let our professional team take care of that.
The thickness of the overlays is starting from 3mm and they can self-level with minimal troweling or spreading required. Although these overlays can do a lot of the work themselves, they still require professional assistance to ensure a quality finish. You can be sure that we will provide top-notch floor levelling, and make sure that the surface is even before the floor installation.
Our company takes pride in using high-quality underlayment toppings. For more information on levelling uneven floors and floor overlays please call Diamond Grind on 1300 614 731 or complete the enquiry form and we will get back to you as soon as possible. There are different options, and we will be happy to provide you with detailed information about each one of them.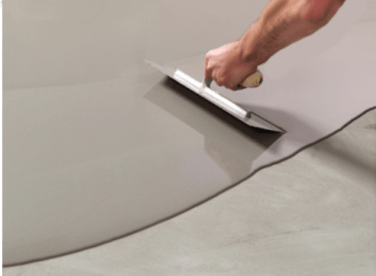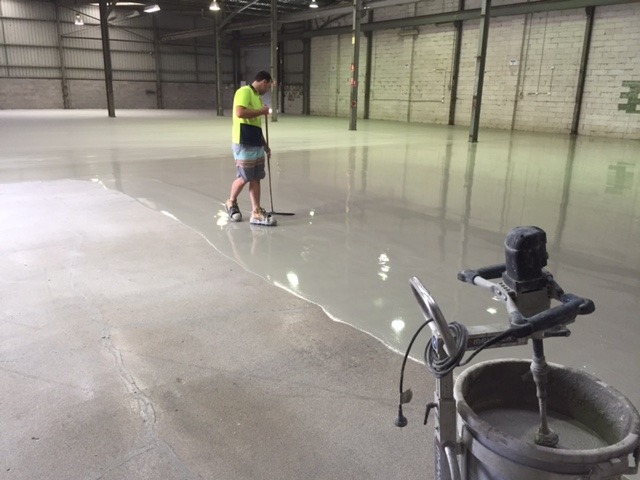 Floor Underlayments 
Our team specialises in the supply and installation of top-notch underlayments for a wide range of flooring requirements. Self-levelling underlayments repair and remove imperfections providing a smooth even surface upon which vinyl, carpet, epoxy, tiles and timber can be laid.
After visiting your place and performing a detailed inspection of the condition of your existing flooring and underlayment, we will explain all available options and help you pick the best one. You don't have to worry about costs, because we offer upfront prices and a service tailored to your needs and budget. Once we make an arrangement you can be sure there will be no hidden fees and unexpected expenses.
Many people from all over Camden and the surrounding areas decided to entrust us to fix their uneven and damaged surfaces before the installation of new flooring. Besides professional preparation, we can provide fast and professional installation of epoxy and polished concrete floors. They come in various finishes and we will be more than happy to show you examples of our previous work. This way you can understand what your floor will look like after we finish our job.