diamondgrind-floor-preparation
 Skilled Concrete Floor Preparation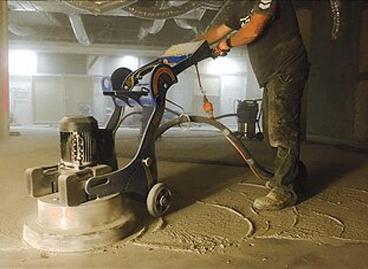 Grinding –  Concrete Floor Preparation
Preparing concrete surfaces for coatings, overlays, stains or repair is an important first step. Whether it's removing carpet, vinyl, tiles or paint, a clean, debris-free level surface ensures a first-class result every time.
Diamond Grind, flooring professionals, specialise in commercial and residential floor covering removal and surface preparation. We employ the latest vacuum-assisted grinding and shot-blasting preparation systems to remove epoxies, membranes, glues and paint efficiently. After we finish grinding, the surface will be smooth and clean and prepared for floor installation.
Whether you need us to prepare your floor for tiles, hardwood, carpet, polished concrete or anything else, we will be there to take care of everything. We offer skilled staff equipped with high-quality tools, so you can rest assured that everything will be done properly and hassle-free. Besides floor preparation, we can provide the installation of different types of flooring, so feel free to speak with our customer representatives and learn more about the solutions we offer all over Sydney.
Levelling uneven floor
Uneven concrete floors are more common than you might think. Concrete floor slabs poured over a large area often have a little unevenness on close inspection. While this is a result of moving and laying an extremely wet and heavy material in a relatively short space of time, the problem is easily remedied with a self-levelling overlay.
Although there are several products designed to help people level uneven floors by themselves, there is no need to risk using DIY options when you have our team of flooring specialists at your service. You can rest assured that we will provide professional floor preparation across Sydney to ensure that the type of flooring you choose will look its best.
Overlays can be applied in thicknesses starting from 3mm. Due to their viscosity, they self-level with minimal troweling or spreading required. While the overlay does a lot of the work, there is a high degree of skill and expertise required to ensure a quality uniform finish.
Diamond Grind uses and recommends quality underlayment toppings. For more information on levelling uneven floors and floor overlays, please call Diamond Grind on 1800 587 172 or complete the enquiry form and we'll contact you as soon as possible.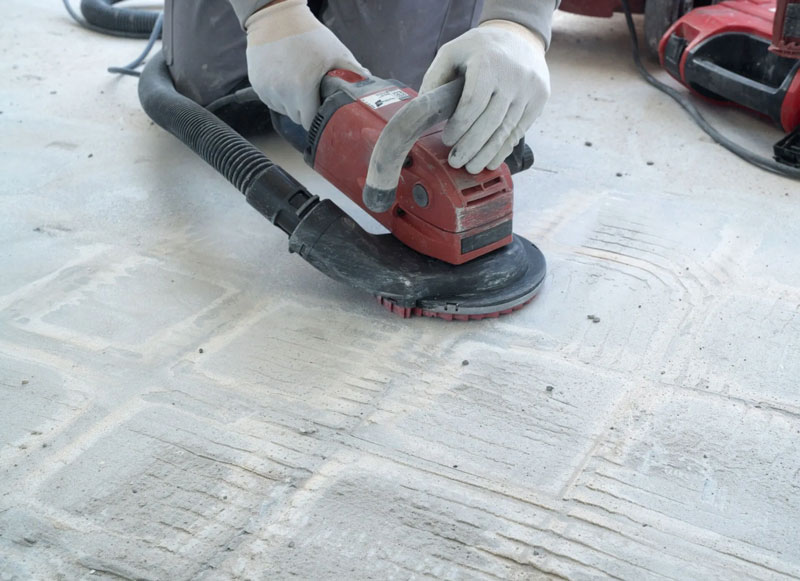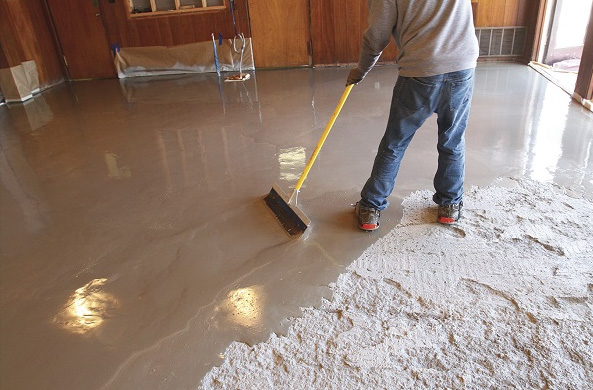 Floor levelling underlayments
Diamond Grind specialises in the supply and installation of quality underlayments for a range of flooring requirements. We have been serving Sydney, the central coast  and surrounding area for many years, and have been working on projects of different sizes.
Whether you are investing in a new floor for your residential or commercial building, you can rely on us to get the job done swiftly and with minimal fuss. We offer different types of underlayment, so you can be sure that we will suggest the best option within your budget.
Self-levelling underlayments repair and remove imperfections providing a smooth level surface upon which carpet, vinyl, epoxy, tiles and timber can be laid. Before we start applying levelling underlayments we will prepare the surface and protect the surrounding area. We will clean everything and be careful not to damage anything while working.
With our swift and high-quality floor preparation, you will be able to get back to your daily routine very quickly. We will be there to explain to you how the entire process of levelling works, and to estimate the time needed to get the job done. This is especially important in the commercial sector because we understand that every minute counts and that you cannot close your premises for a long time. Our goal is to provide a service that surpasses our customers' expectations and that is why we work only with top-notch levelling underlayments.