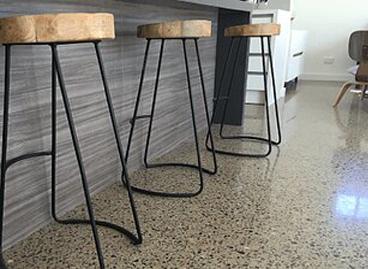 What is polished concrete?
The clean industrial look of polished concrete has fast become the trend in commercial and residential construction. The ability to turn plain grey concrete into a striking structural statement makes polished concrete extremely versatile and just one of the reasons behind its popularity among architects, designers and home renovators.
Hard wearing and extremely low maintenance, polished concrete offers commercial and residential customers a longevity that is unmatched by any other floor covering with a range of surface finishes to suit almost any application.
Achieved through the expert application of chemical densifiers and the skilled operation of diamond grinding and polishing pads, polished concrete has set new standards for luxury flooring.
Popularity of polished concrete
The trend towards decorative and polished concrete finishes continues to be at the forefront of interior design. Achieved through a variety of innovative products and techniques, polished concrete merges interior style with industrial chic.
Unlike many architectural trends, polished concrete is economical and offers a range of lasting benefits which include low maintenance and high durability. Polished concrete is also easy to clean with its lustre restored by a simple wipe over.
The health benefits are also worth considering too. Unlike conventional flooring systems that trap dust and pollen in fibres or joints, polished concrete offers a welcome alternative to style and practicality.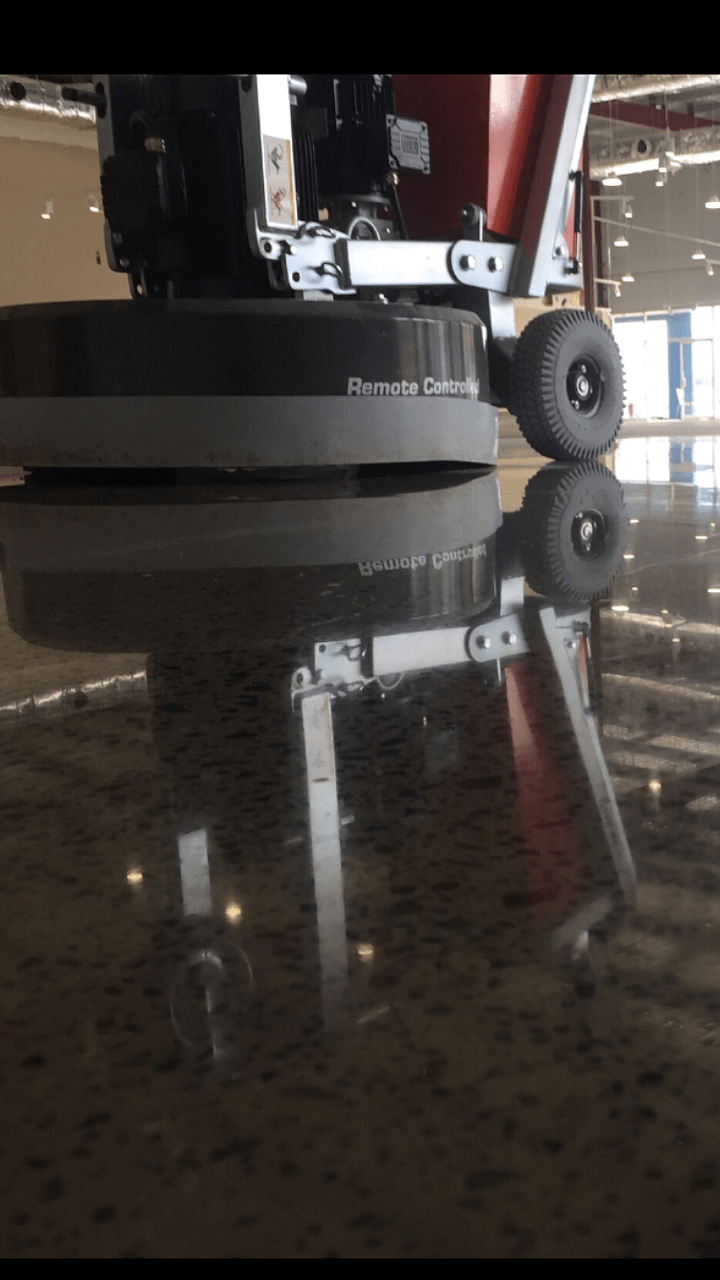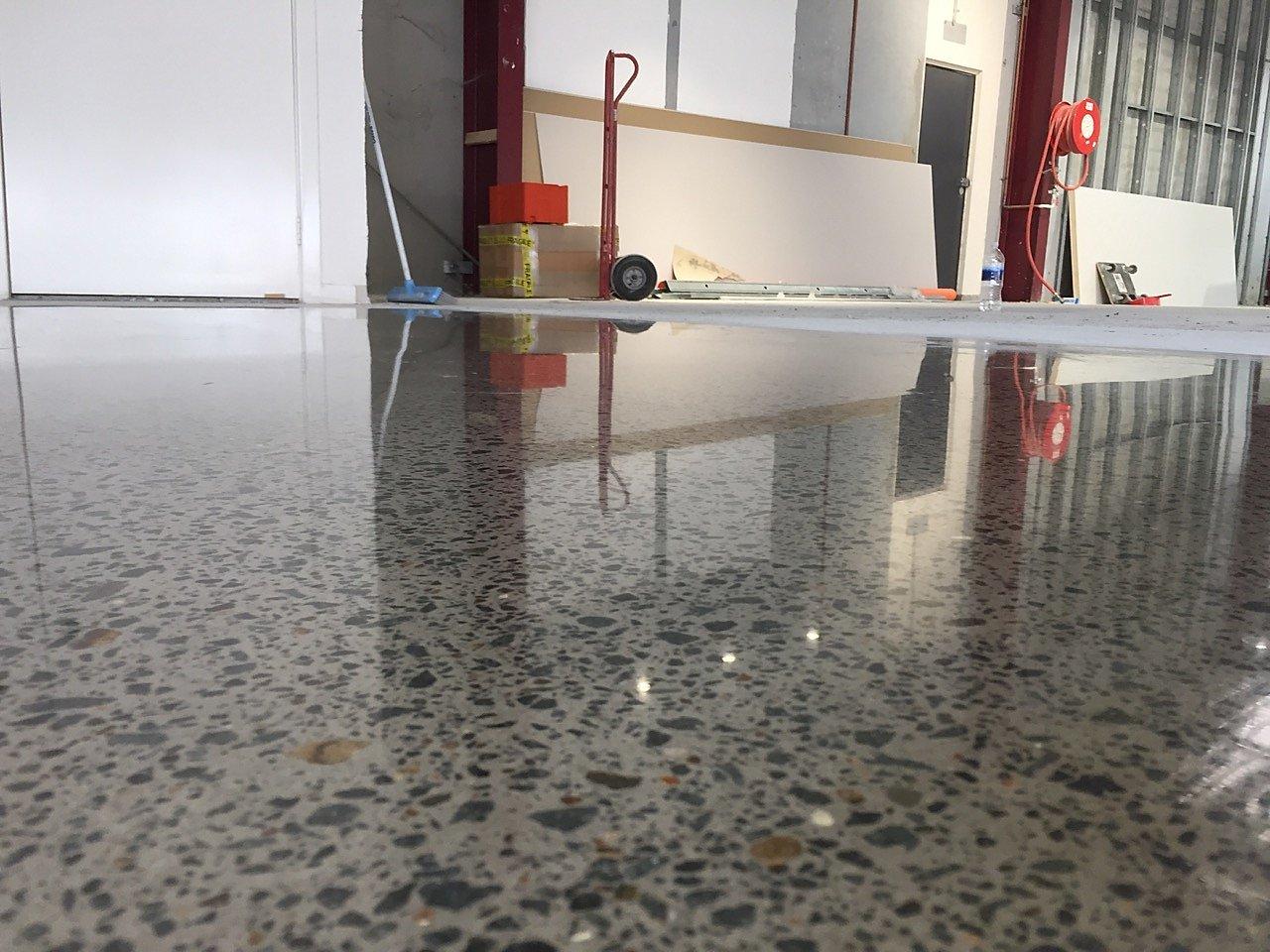 Polished concrete finishes
Polished concrete offers a range of high end finishes from a matt or low sheen finish through to a high mirror shine. All finishes achievable are relative to the grade of diamond grinding pad applied and the number of grinding and polishing steps undertaken.
Finishes are typically categorised into three levels. Below are the three polishing finishes offered by Diamond Grind along with the level of shine you can expect to achieve from each one.
Level 1 – Cream
A Cream finish is a process of honing and polishing that produces a smooth matt or high sheen finish without exposing the aggregate within the concrete.
Level 2 – Semi Exposed
A Semi exposed finish is a process of grinding and polishing that exposes the surface aggregate creating a lightly variegated effect in the concrete. The surface is then polished to a desired level of shine.
Level 3 – Exposed
An Exposed finish is a process of grinding and polishing that fully exposes the aggregate creating a heavily variegated effect in the concrete. The surface is then polished to a desired level of shine.