diamondgrind-floor-preparation
Polished Concrete Maintenance Sydney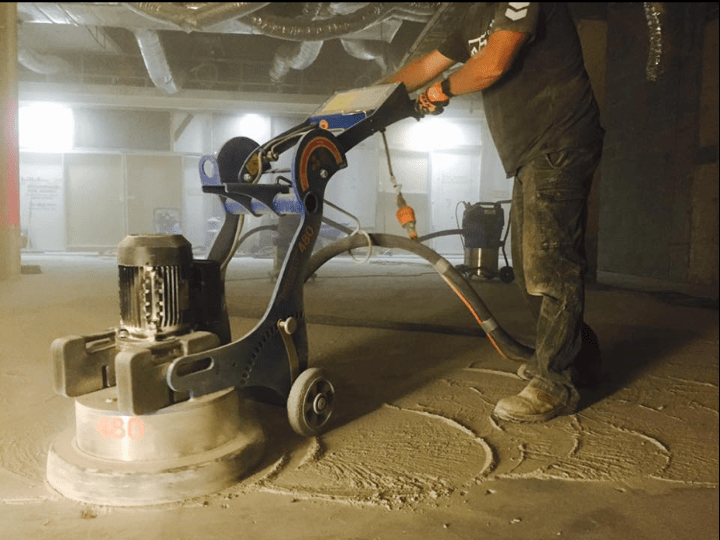 Polished Concrete Flooring
Although polished concrete floors require little maintenance, that doesn't mean they do not need professional cleaning and restoration from time to time. We can help you remove oils and soils from the concrete surface, or to refurbish it once it loses its shine.
Due to the nature of the surface, polished concrete flooring requires professional cleaners and equipment which will remove all stains but still won't damage the surface at all. Because of that, we suggest you contact us whenever you need high-quality polished concrete maintenance because we are covering entire Sydney as well as the nearby areas.
No matter if your polished concrete flooring is covering a small or a large surface, you can rest assured that our team will finish the cleaning and restoration swiftly, and hassle-free, so you can get back to your usual activities as soon as possible. We use adequate floor pads and the best solutions that will ensure that your polished concrete flooring is in top condition at all times.
We Use The Best Polished Concrete Maintenance Techniques
Despite being resistant and durable, many people are not aware that inadequate maintenance can have a negative effect on polished concrete flooring. It is very important to use soft pads and equipment that will not scratch the surface. 
Besides that, in order to identify which methods to use, our technicians will check if your polished concrete has both – clarity and shine. In case that your flooring has clarity and there is no shine, that might be a sign that a guard product needs to be removed and reapplied. Even if more aggressive restoration procedures are necessary, you can count on us to provide supreme polished concrete maintenance.
We will double-check everything to mark all damaged areas and excessive wear patterns, so you can be sure that your flooring will be as good as new after we finish our job. We use diamond brushes and pads, as well as special tools during the process, so we guarantee a remarkable result.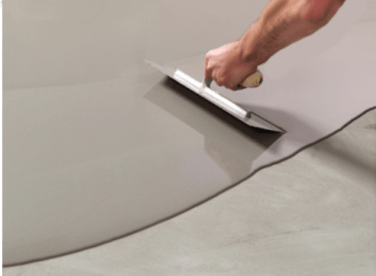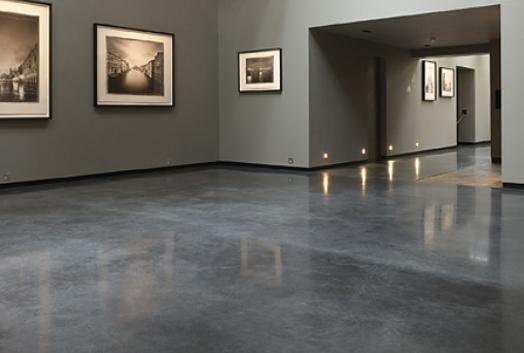 Regular Maintenance Extends the Lifespan of Your Flooring
No matter if it is a warehouse with a heavy vehicle and pedestrian traffic, or you have polished concrete areas at your residential property – regular maintenance is a must. It will not only help your flooring look good, but it will also extend its durability.
In case that you are working with hazardous materials, oils or other types of liquids that can create stains, we suggest you contact us shortly after spills, so we can provide professional cleaning using our products especially made for that type of staining. This will prevent further damages since those materials can affect the polish guard layer, plus it will keep your flooring clean and tidy. 
Our team will help you revitalise and refresh all of your polished concrete surfaces with minimum fuss. You just have to contact us, and we will inspect the site and suggest the best maintenance packages within your budget. Whether it is a one-time restoration, or regular cleaning, polishing or applying of protective layers, we will be at your disposal.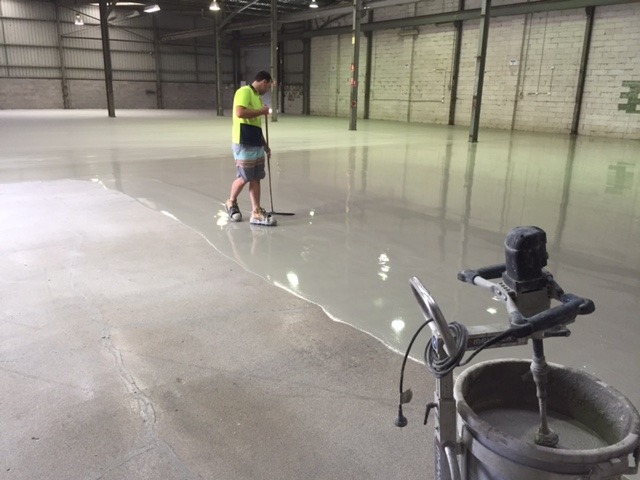 Book the Best Polished Concrete Maintenance in Sydney Today
If you are ready to improve functionality and appeal of your commercial or residential polished concrete flooring, feel free to get in touch with us even today. We will be more than happy to help you and provide additional information about the services that we offer. 
No matter if you decide to give us a call or fill out the online form on our website, you are just a click away from booking the best polished concrete maintenance in Sydney and this entire area. Contact us today, and we will take care of the rest.