diamondgrind-floor-preparation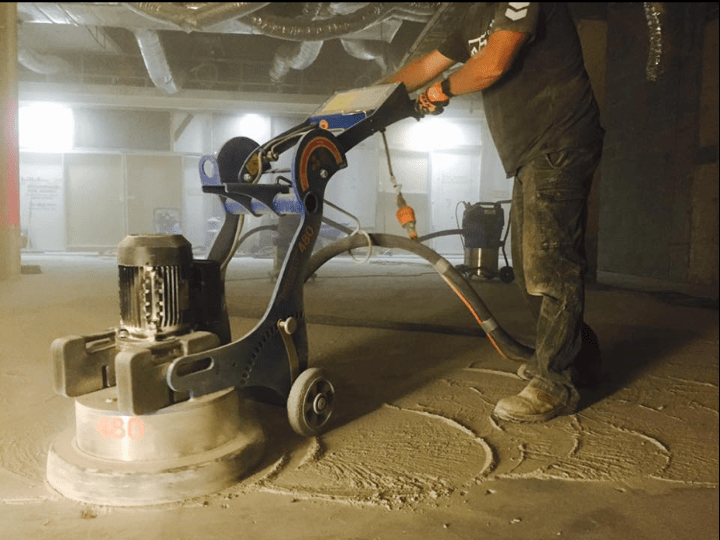 Cold storage facilities are some of the most sensitive environments in existence. They have to function properly, without a single issue, all the time. If anything goes wrong, valuable produce or chemicals might end up going to waste. Therefore, installing everything and having it work smoothly is a unique challenge.
So, what keeps this delicate 'ecosystem' in line? You might instantly think of components such as the ventilation system or drainage, but cool room floors are equally as important as those things, if not more. While you might not notice the ground beneath you most of the time, any issues can severely compromise both the temperature and the hygiene levels in your cool room.
To prevent this from happening, you can call Diamond Grind to lend you a hand. We install cool room floors Sydney customers rate highly, so you already know your facilities will get a proper makeover. But before we lay down your new epoxy coating, let's take a look at how the installation process works. You'll also learn about the many benefits related to this flooring, and much more!
Inspections Come First
Even though applying epoxy flooring for your cool room might seem simple, no business is the same. That's why we always like to take a look around for an afternoon or two, just to be certain you get the exact service you need. Once you contact us to install custom industrial flooring, we will ask you a few questions – questions like:
What's the foot traffic like in your cool room?
Do you work with dangerous chemicals?
What's the mandatory temperature in the room?
How often is the room cleaned?
Is the concrete flooring stable?
While these might seem obvious, our team can learn a lot just by getting a few honest answers. Besides, not all cool room floors Sydney customers request are the same. Finding out essential things about your facilities allows our team to prepare the right equipment and know what to do, all while providing you with a price estimate in the process.
And no matter which side of the Coathanger you're on, our team will first inspect the room and analyse the ground surface, both visually and structurally. Once we assess the situation, some preparatory work needs to be done.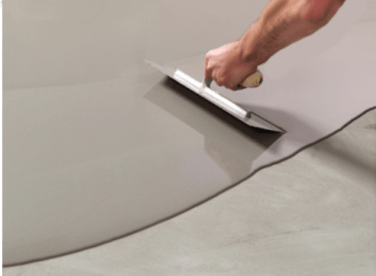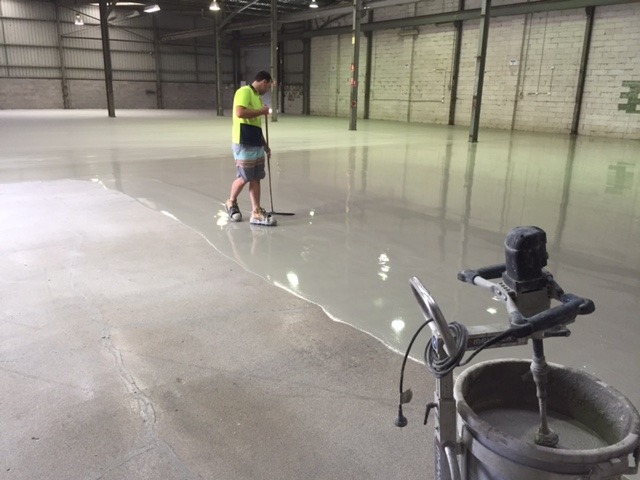 Preparing Cool Room Floors for Coating
Now that we've seen your cool room and its current floor, it's time to address any existing issues. Sometimes, the concrete itself is rough and/or uneven. While you and your team have no problem walking over it, it could spell disaster for your new epoxy surface. That's why the Diamond Grind team doesn't just add the new coating – we prepare the whole floor!
If the concrete isn't flat, we'll use one of our special underlayment toppings to make it completely even on all sides. Don't worry if there are any remnants of the old coating – our team will treat the surface with vacuum grinders and shot blasting. Not even the highest-grade paint or glue can withstand the pressure, so everything will look as good as new.
During our first inspection at your Sydney location, we'll work out what kind of under-layering needs to be done, as well as how much time it'll take. This will help us give you an accurate idea of exactly how long your cool room will be out of service so that you can relocate your inventory or reschedule any deliveries. Every minute counts, and Diamond Grind is here to make the most out of your time.
Choose Your Own Design
While polished concrete floors have their own benefits, you're ultimately stuck with the design of the material. In contrast, since epoxy coatings are a whole different layer, there are many customisation options available. For starters, you can choose a colour that matches the rest of the room seamlessly. White, beige and grey are the most popular cool room floors Sydney businesses chose, as you can see any spills very easily.
Diamond Grind goes above and beyond just the aesthetics. For extra safety, we can have your room equipped with anti-slip epoxy. Then, if your projects require a high level of floor grip, we'll add a special matte coating without making the surface harder to clean on a regular basis.
The more information you share with us about your cool room and the business as a whole, the better our team will be able to tailor your solution. Aren't sure about something? No worries. Our industrial flooring experts will explain everything and guide you throughout the process.
Why Should You Cover Your Cool Room in Epoxy Flooring?
By opting for quality resin flooring by Diamond Grind, you're not just doing your cool room a favour. Your entire business will also benefit from the new and improved surface. Here's exactly what epoxy floors bring to the table (or floor):
Much easier to clean. A proper cool room floor made of epoxy resin is smooth, which means you can clean everything in just a few minutes. Guiding your hose in the direction of the drain removes any debris or dislodged items from the premises.
Resistant to acids and solvents. Water isn't just enough to maintain a sterile environment. You are free to use industrial-grade solvents and cleaning supplies, as they won't leave a mark on the resin surface.
Takes just a few hours to cure. There's no need to say goodbye to the cold room. Our team doesn't need more than a day to apply all the layers. After that, you need to wait 2-8 hours for your new floor to stick to the concrete.
Can withstand very low temperatures. Resin-based epoxy flooring doesn't deform or become hazardous when exposed to below-zero temperatures. You can safely store your inventory without worrying about any leaks, cracks, or other kinds of temperature-induced stress.
Inexpensive in the long run. By ordering a fair dinkum installation from our team, you won't have to worry about anything flooring-related for years. This will save you thousands of dollars that you would otherwise have to spend on repairs and cheap coatings.
Like what you see? If so, call us now to schedule an inspection by our team. Without any extra fees or hidden costs, our epoxy flooring experts will assess the situation and give you pointers about what's next. Don't hesitate to change your cool room floor today!